If there's one thing that we've got plenty of here in the UK, it's stunning coastline. From pristine beaches to wild and rugged clifftops; from quaint fishing villages to bustling seaside resorts. There is much to see along our coastline and walking pace is the perfect speed to see it at. If wandering along the British coastline sounds like just the kind of way you'd like to spend your summer this year, then here are 5 of the best coastal walks in England to get you started.
The Jurassic Coast
Perhaps the most well-known coastal path in the UK is the 630-mile South West Coast Path. It runs from Poole in Dorset to Minehead in Somerset, taking in all of the Devon and Cornwall coastlines along the way. You can tackle this in one go if you've got plenty of stamina and about six weeks spare, or you can break it up into smaller chunks and walk for just a few hours or maybe even a weekend. As an introduction to the SW Coast Path, the Jurassic Coast of Dorset is perfect. Due to its geological importance, this stretch of coastline is classed as a World Heritage Site and it has certain protections against overdevelopment. This means walkers are treated to unspoilt scenery and mile after mile of stunning walking paths along the clifftops.
The most well-known part of this coastline is Durdle Door – a natural limestone archway that reaches out into the sea. It's an iconic landmark and it's not to be missed as you walk along the Jurassic Coast. From here, the coastal path heads towards the picturesque Lulworth Cove, passing the Lulworth Crumple where you can see exactly why this is such an important place for geologists. The crumple contains layers and layers of rock, each with its own history and story.
The popular tourist village of Lulworth is a perfect place to stop for a rest and an ice cream before continuing along the coastal path; how far you go is completely up to you, but with views this incredible you'll find it hard to stop.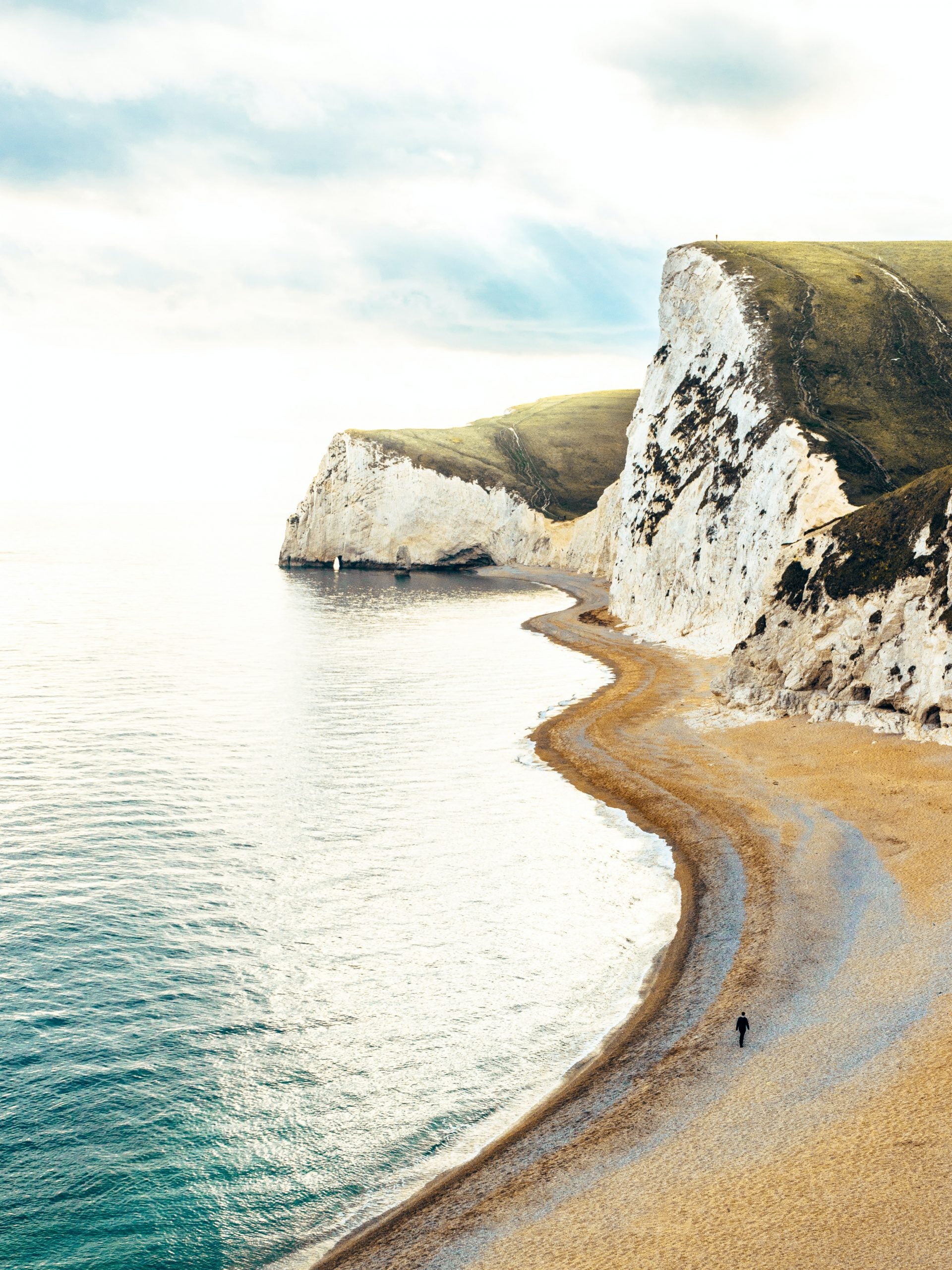 Northumberland Coastal Walk
The Northumberland Coast Path runs for 62 miles from Cresswell to Berwick-upon-Tweed, and as you'd expect, it passes through an incredible landscape of vast beaches, high dunes and rugged headland.
Along this stretch of coastline, it's actually some of the man-made features that steal the show too. Most notably, the imposing Bamburgh Castle. There has been some sort of fort on this site since 420, with the core of the current castle being in place since the Normans rebuilt it in the 11th century. If you like your walks with a bit of added history then the Northumberland Coast is for you.
Another popular place to visit along the Northumberland Coast is Holy Island. You can only access the island at low tide when the causeway is passable. For the rest of the time, this mysterious island is cut off from the rest of the world. The island has a rich history and is home to a small castle and the remnants of a priory. Nowadays it's home to cafes and B&Bs too, so if you're planning to walk the whole 62-miles of the Northumberland Coast Path, this could be a great place to spend a night before continuing on your journey.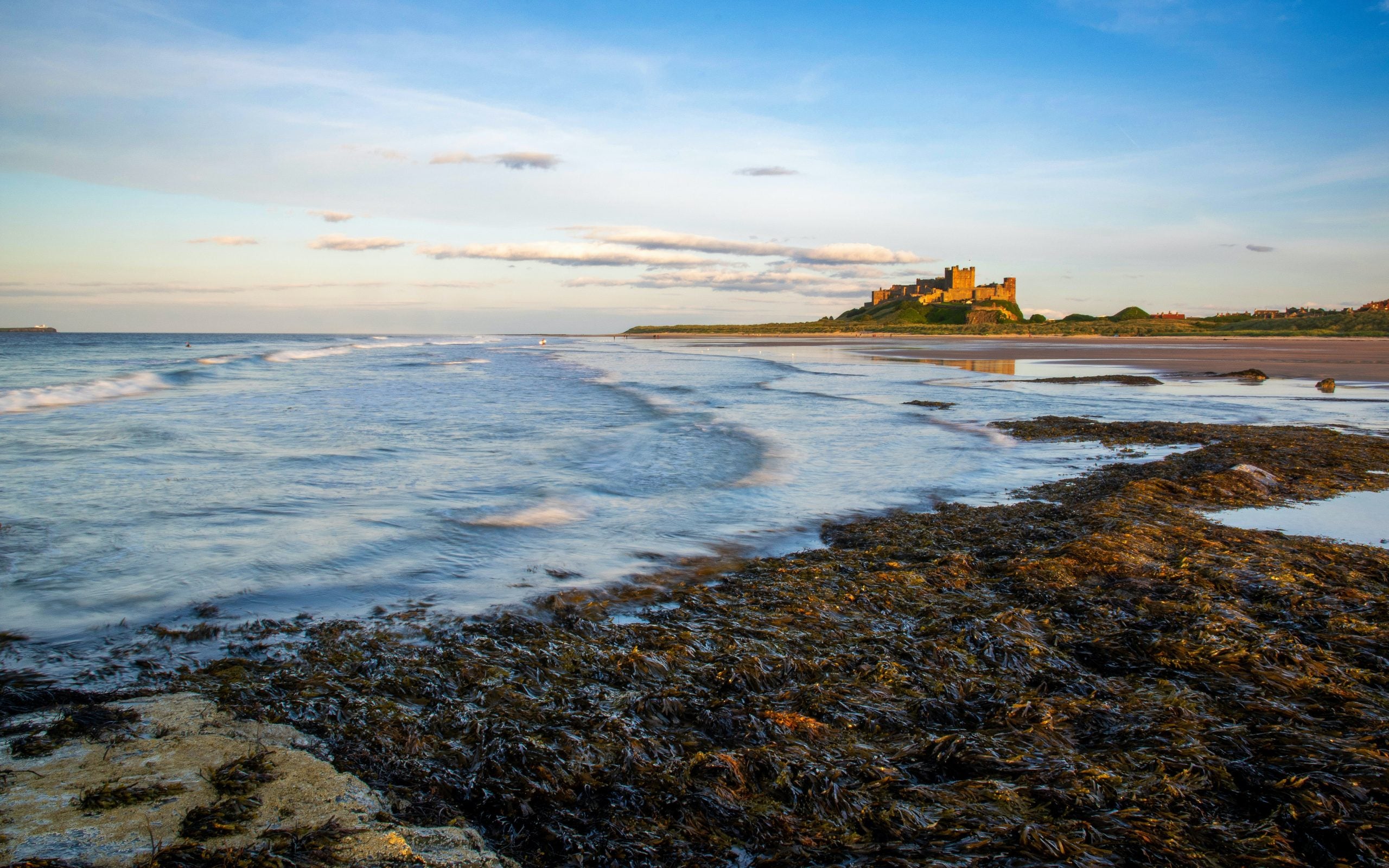 Seven Sisters Coastal Walk
The Seven Sisters Country Park is a great place for walkers. Set in the South Downs, there are 280 hectares of open grassland and chalk cliffs to explore.
One of the most popular walks here is from Seaford to Eastbourne. This is a full day walk of about 14 miles. The route follows the clifftops and takes in some of the most iconic views along the way, from the famous coastguard cottages to the Beachy Head Lighthouse. One thing is for sure on this walk, you'll be reaching for your camera every few minutes.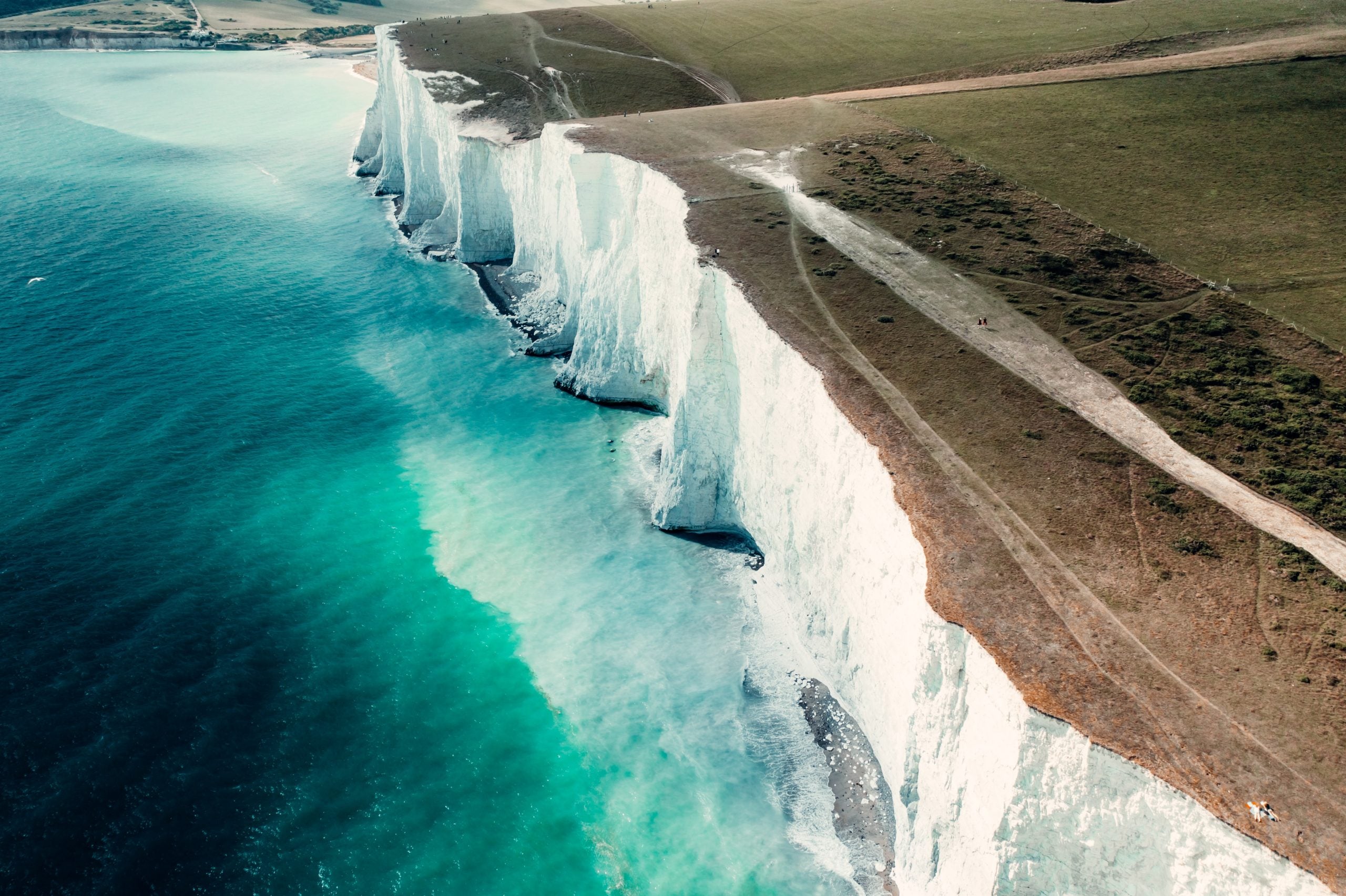 Kynance Cove to Lizard Point
No list of coastal walks in England would be complete without at least one walk in Cornwall. For a short walk that really captures what the Cornish Coastline is about, you can follow the coast path from Kynance Cove to Lizard Point.
On a clear sunny day there are few places in the UK more beautiful than Kynance Cove, and to see a photo of it you might even question whether it's actually somewhere far more exotic than Cornwall. The bright blue water and pristine sandy beaches give it a definite Mediterranean feel.
This is only a short walk of a couple of miles, but it's not one to be rushed. At low tide there are caves to be explored, beaches relax on and views to be savoured. If two miles is too short a walk for you there is always the option to keep going in either direction. That's the beauty of the South West Coast Path.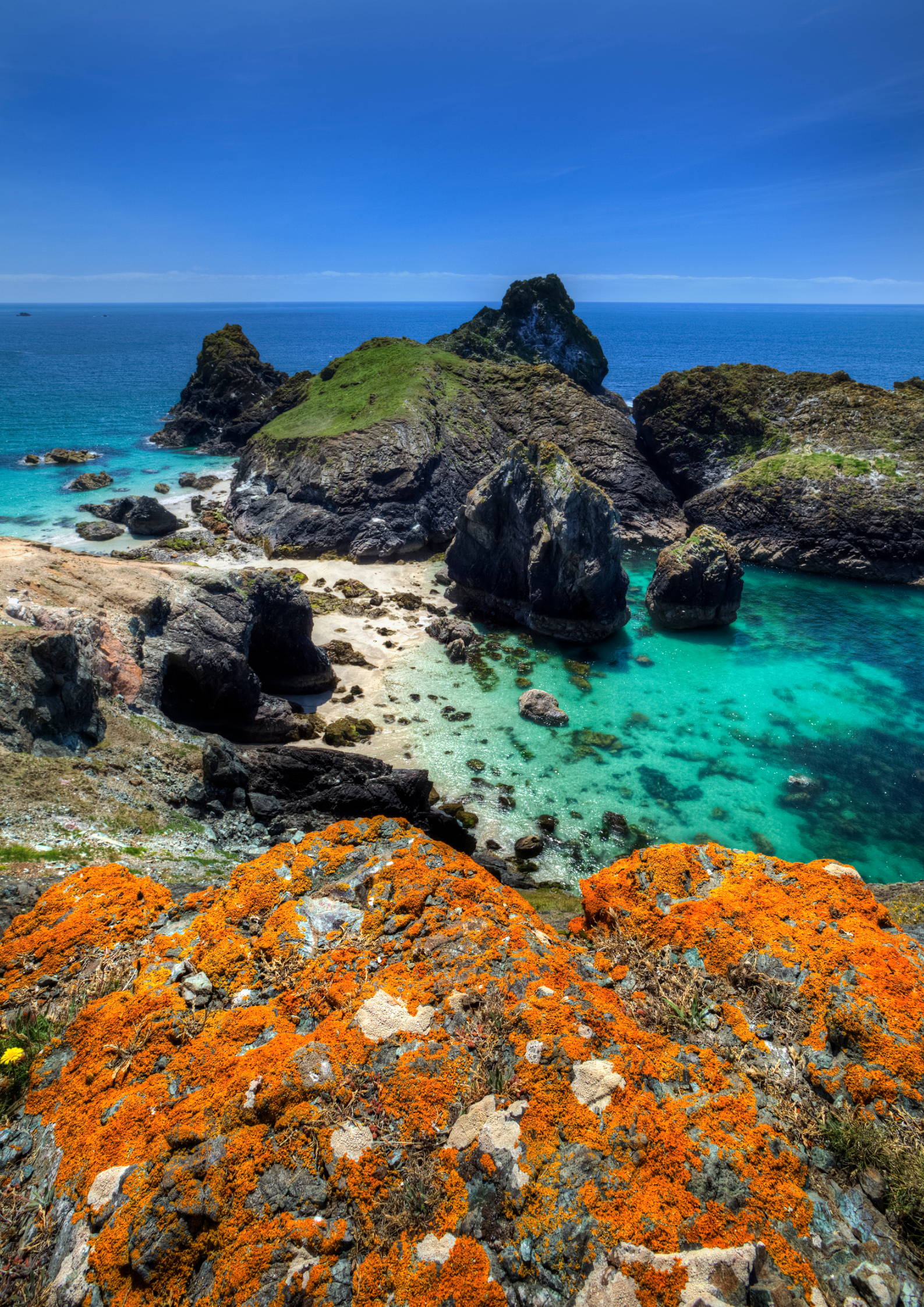 St Bees to Whitehaven Coastal Walk
Think of Cumbria and you're likely to think of lakes and mountains before you think of coastline. However, the stretch of coastline between Whitehaven and St Bees should not be overlooked. This is a stunning coastal walk.
From the higher clifftops you can enjoy views over to the Lakeland Fells on one side and out to sea on the other, and down on the beaches there are caves to explore and wildlife to observe.
St Bees is known to many long-distance walkers as the starting point of Wainwright's Coast-to-Coast Walk, but just a wander along the coast here is a worthy walk by any hiker's standards.