The UK has some of the best walking trails and hiking opportunities you can find in Europe. Despite the relatively small size of these islands, it is home to varied landscapes including dramatic coastlines, epic mountains, and beautiful verdant fields. For serious walkers and hikers, there is also some amazing challenges you can undertake. In this guide, we look at 10 of the best walking challenges in the UK you can find to truly push yourself and take your hiking to new levels!
1. The Three Peaks Challenge
Possibly the best-known UK walking challenge is the National Three Peaks Challenge. This is an epic adventure that takes you to the summit of the tallest mountain in Wales, England, and Scotland – Snowdon, Scafell Pike, and Ben Nevis.
This is not a challenge for the uninitiated walker and it requires a great deal of planning. In total, you will trek a distance of just 23 miles – seems ok? However, this includes 3064ft of ascent. Aside from this, it also includes 450-miles of driving between these three monumental mountains.
It is possible to complete this iconic challenge in 24-hours, but many people opt to take it slower so that they can enjoy the scenery and enjoy the experience too.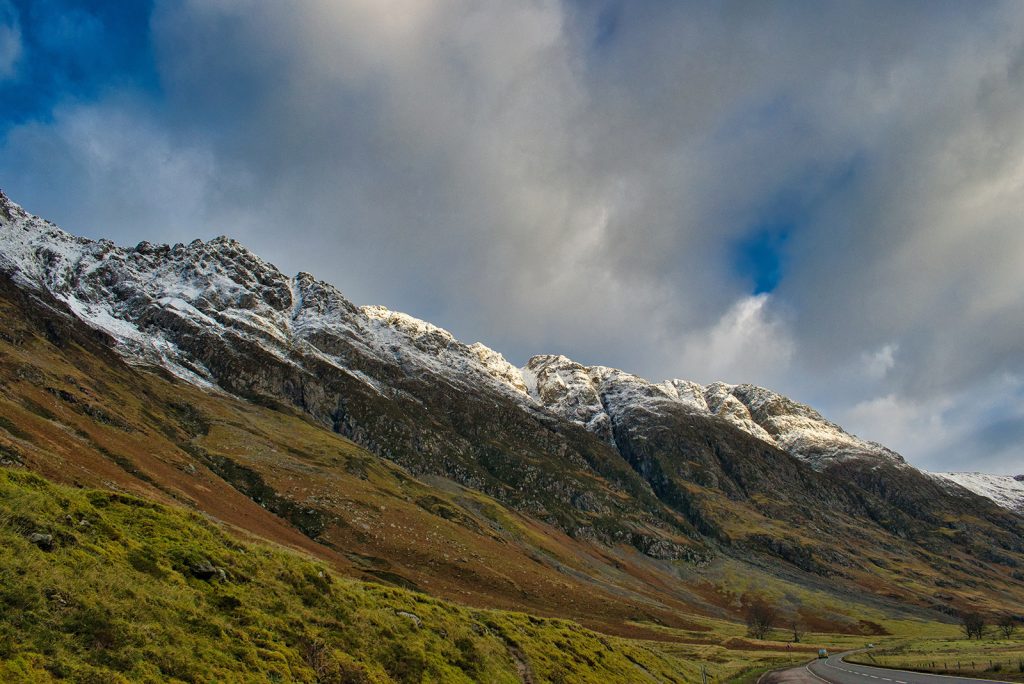 2. The Yorkshire Three Peaks Challenge
The Yorkshire Three Peaks Challenge is a great starter challenge and one of the most manageable on this list. In total, this challenge spans for 24 miles and during the trek, you will climb the three tallest mountains in the Yorkshire Dales – Pen-Y-Ghent, Whernside, and Ingleborough.
The starting point is the charming village of Horton in Ribblesdale and from here you will first hike to the top of the nearby Pen-y-Ghent. It is a beautiful walk and this area of the Yorkshire Dales is truly breathtaking.
Traditionally, this challenge is aimed to be completed in 12-hours. It is a full loop and is often considered more accessible than the National Three Peaks as there is no transport require in-between the different mountains.
3. The Brecon Beacons Horseshoe
The Brecon Beacons Horseshoe is possible one of the easiest walking challenges on this list due to its accessibility, simple route, and short distance. In total, you will walk approximately 10 miles – perfect!
However, this does include summiting the tallest mountain in South Wales – Pen-Y-Fan. Once at the top, you will then walk along this impressive horseshoe ridge and summit Corn Du, Pen-Y-Fan, Cribyn, and Fan-Y-Big.
This is a brilliant challenge to undertake if you have never done anything similar. It also gives you some of the most beautiful scenery the Brecon Beacons has to offer.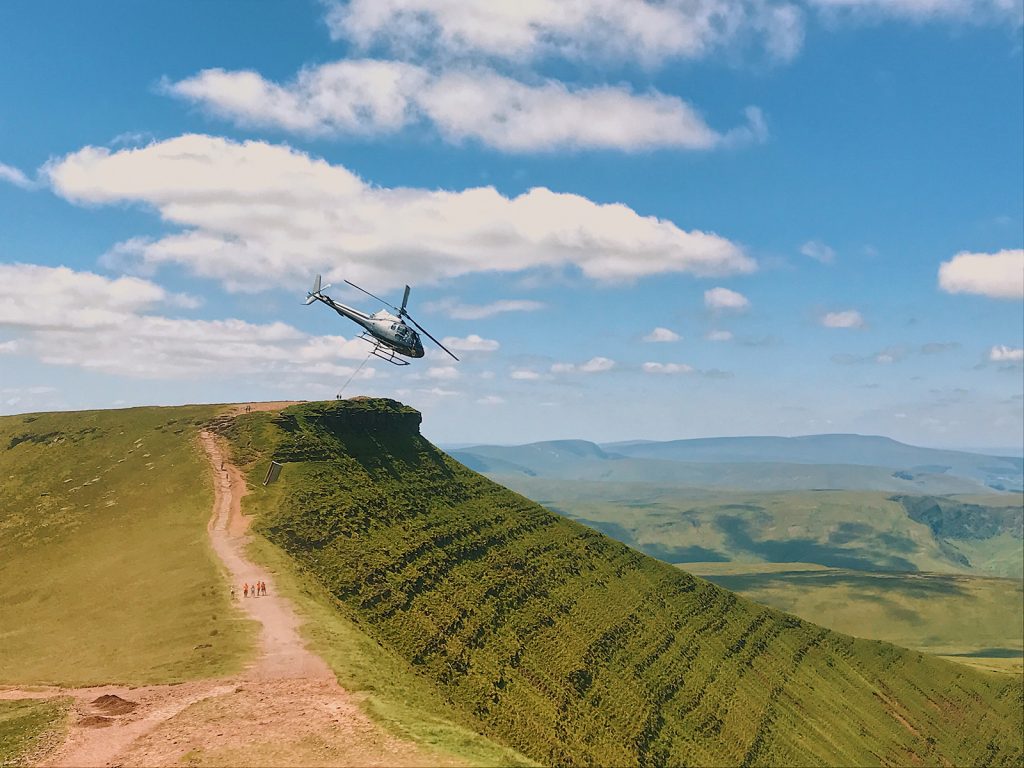 4. The Lakes 3000s
Did you know that England has only four mountains over 3000ft? Moreover, did you know that these are all located in the Lake District? These four peaks formulate the basis of the Lakes 3000s challenge. This epic challenge can be completed as a continuous walk and in total, you will walk approximately 45 miles.
The four peaks are Skiddaw (931m), Scafell (964m), Helvellyn (950m), and Scafell Pike (978m). It is possible to complete this challenge in 24-hours, and some people opt to take transport between the mountains to make it easier.
The total ascent here is 12542ft and it is classed as a difficult challenge – certainly not for the first-time climber. However, it is incredibly rewarding and the views from the different peaks will stay ingrained in your memory for a long time.
5. Cairngorms 4000s
The Cairngorms is packed full of immense mountains – indeed it has the tallest mountain range in the UK including the mighty Ben Nevis and Ben Macdui. This plateau formulates the challenge known as the Cairngorms 4000s.
This is another difficult challenge and takes you along an epic 21-mile trek across five of the UK's 4000ft mountains. This of course includes the aforementioned Ben Nevis and Ben Macdui, but also Braeriach, Cairn Toul, Sgor an Lochain Uaine, and Cairngorm itself.
This is a tough trek but it is immensely rewarding. Also, you will get to see mountain scenery unlike anything else in the UK.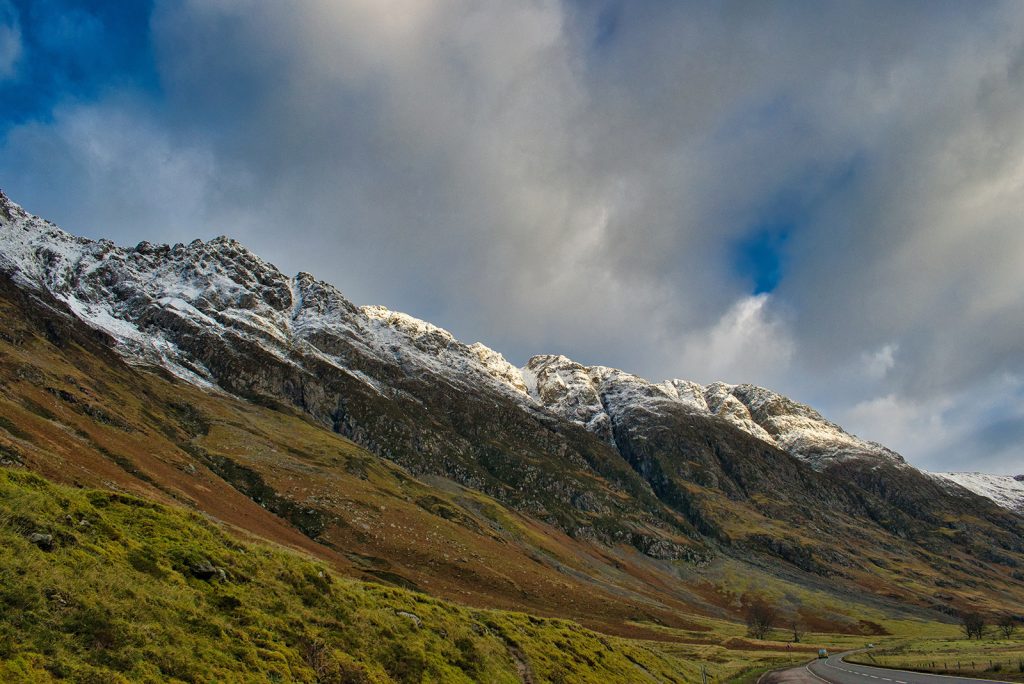 6. Welsh 3000s
Possibly one of the most difficult challenges on this list is the Welsh 3000s. On this epic walking challenge, you will summit 15 peaks of 3000ft or taller including the amazing Mount Snowdon. You can find full information about the route and advice here.
To complete the official challenge, you must have summited all 15 of the mountains in a period of 24-hours. A gruelling task to be sure! In total, you will only walk a distance of 24 miles which is more than manageable.
However, it's not the distance – it's the terrain and the gradients! Experienced fell runners can complete this challenge in under 5 hours (mental!!!). However, 24-hours is the benchmark, but many people simply enjoy this challenge over an entire weekend.
7. Isle of Wight Circumnavigation
Circumnavigating an island is incredibly satisfying. There is a definitive start and an end to work towards. One of the best walking challenges in the UK, therefore, is the Isle of Wight Circumnavigation. This is a 70-mile trek that takes you around the entirety of this island located in the English Channel.
There is also the Isle of Wight challenge, in which people race the distance – usually at a weekend. However, if you want to simply complete the entire circumnavigation, you could complete it in a week. This could be the basis of a fantastic walking holiday to the island – it is after all a popular holiday destination too.
Along the route, you will walk along the iconic chalk cliffs, down into beautiful bays, and through bustling marinas. It is a pleasant challenge that is ideal for those who want to explore somewhere different but still push themselves.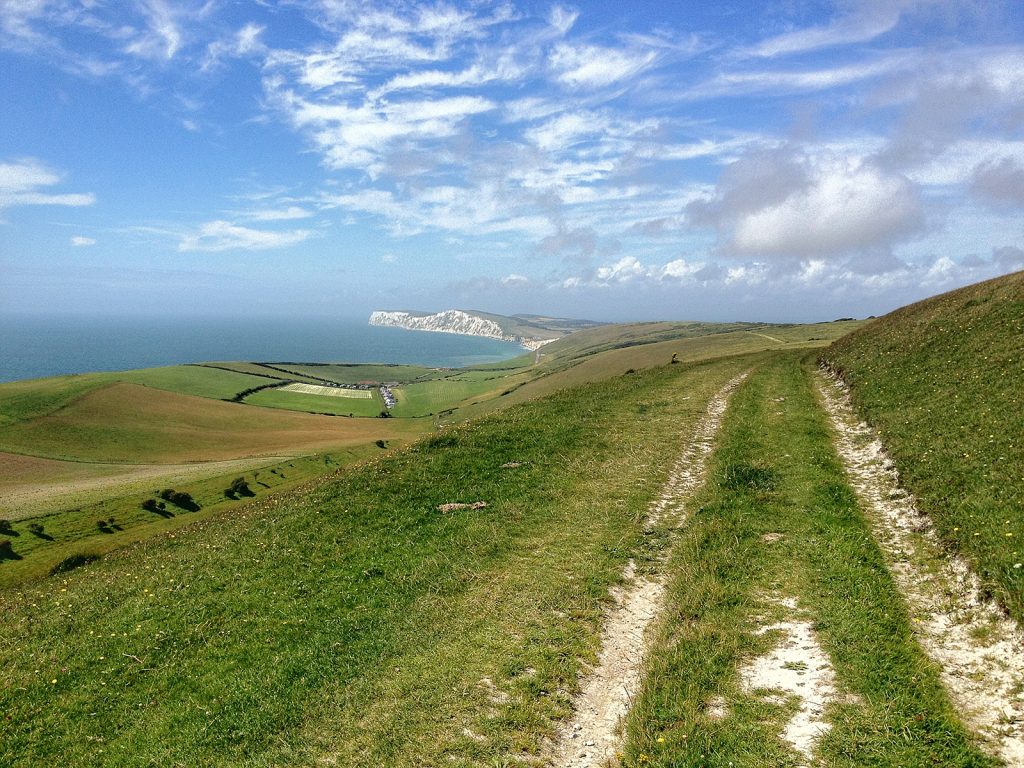 8. Edinburgh Seven Summits
Did you know that Scotland's capital city was supposedly built on seven hills in a similar manner to ancient Rome? These hills are in fact accessible and form the basis of the Edinburgh Seven Summits challenge. The hills are – Calton, Castle Rock, Westerly Corstotphine, Craiglockhart, Braid, Blackford, and Arthur's Seat.
This popular walking challenge is relatively short compared to some of the others on this list, and it covers a distance of just 14 miles. However, there is a total ascent of approximately 2200ft, and you have to pass through many busy parts of the city, including road crossings.
The traditional start and finish point are Calton Hill which is the lowest of the seven hills. This is actually also an annual race and you can find more information about this challenge on the official Seven Hills Race website. The fastest completion times can be done in less than two hours, but we would allow for much more than this if you simply want to complete the challenge – not as a race.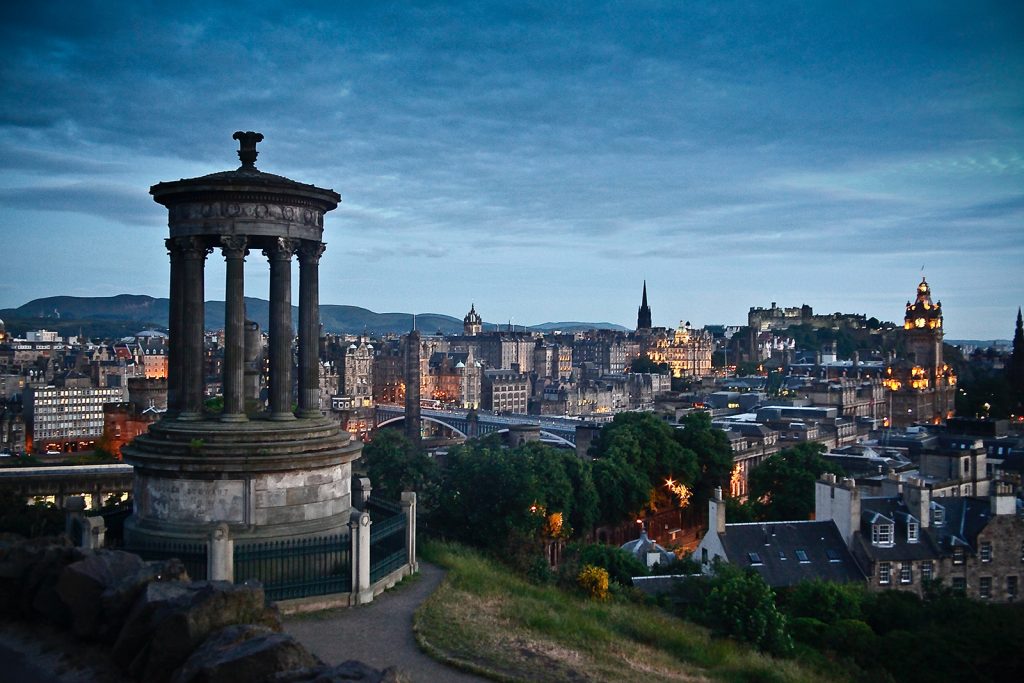 9. Pembrokeshire Coastal Path
The Pembrokeshire Coast National Park offers one of the most breathtaking coastlines in the UK. It also has one of the most amazing long-distance walking challenges – the Pembrokeshire Coastal Path.
This epic trail stretches for 186 miles, traditionally starts in St Dogmeals, and culminates in Amroth. Throughout this walking challenge, you will pass through some pleasant and popular coastal towns including Tenby, Fishguard, and Newport. You will also get to see miles of dramatic coastline and perhaps stop at some of Pembrokeshire's finest beaches along the way.
This national trail is relatively easy to follow and it is clearly signposted along most of the distance. However, we always advise taking a map and having milestones to work towards. Due to the wild and dramatic nature of the Pembrokeshire coast, this walking challenge could be ideal to complete as part of a longer wild camping adventure.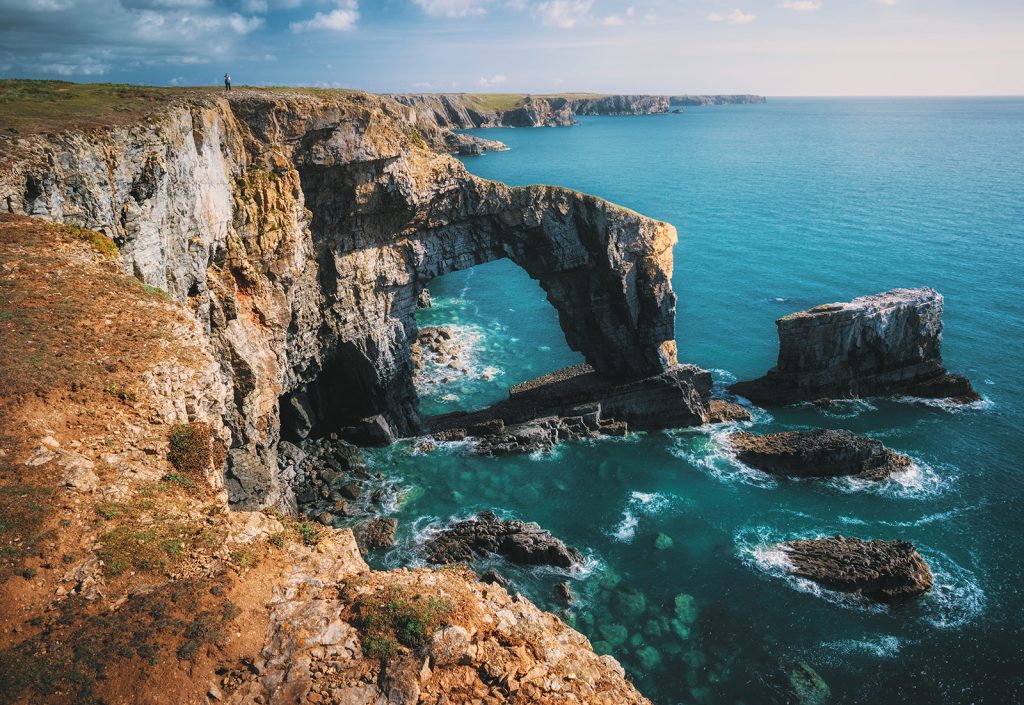 10. The Thames Path
The River Thames is the second-longest river in the UK, and the longest river entirely in England. This river starts in Gloucestershire and eventually breaks out into the North Sea at Southend on Sea. It stretches for 215 miles in total – much of which is navigable.
Over many years, the Thames Path long-distance walking trail has been established. This trail is approximately 184 miles long, starts in the Cotswolds, and ends at the Thames Barrier in Woolwich. Much of the official trail is signposted and there are many official routes you can follow.
Generally, this is not a challenge walking challenge in terms of difficulty. However, it is challenging in terms of the total distance. If you are capable of walking approximately 15 miles per day, you can complete this long-distance walking challenge in two weeks. Along the way, you get to see some beautiful countryside, and of course much of Greater London.
Preparation for Your Walking Challenge
Undertaking any of the best walking challenges in the UK should not be done without planning and preparation. These are not simple countryside walks that you can do in the afternoon. If you want to complete one of these challenges, we advise planning it carefully. This includes research, having the right gear, and improving your fitness levels.
Route research
First, it is vital to understand the challenge and route. You must have a clear idea of important facts like the total distance, the total ascent, and the usual time taken. This will give you an idea of the physical exertion required, and the best times to start the challenge.
Also, you can pre-plan if you need to stop overnight at a location beforehand, or what type of transport you will need to get to the starting point. Understanding the route will also give you a firm idea of the type of gear and clothing required.
Gear and equipment
You should also create an equipment checklist and account for every eventuality. Firstly, create an equipment list – this could include items like a backpack, hiking boots, a torch, and walking poles.
Next, we also advise creating a food and drink list. It is important to carry enough water and food for the entire challenge. Oftentimes on these longer walking challenges, you can easily run short on supplies. This can affect your overall performance and could even lead to health issues.
Fitness levels
Lastly, once you have assessed the route, you can gauge if your current fitness levels are enough. For example, let's say you want to complete the National Three Peaks Challenge. Doing so without any prior experience of climbing mountains may not be a great idea.
Look at the challenge and its physical requirements. You can then assess if you need any prior training beforehand. For example, if you wanted to complete the Welsh 3000s, it could be a great idea to embark on some smaller mountain hikes prior.
Test Yourself and Try One of the Best Walking Challenges in the UK This Year!
If you have walked around your local reservoir or park a thousand times, and are looking for something different, look no further! As you can see, the UK has some truly epic walking and hiking challenges that will give a completely new and exciting experience.
The best walking challenges in the UK featured in this list will test your planning, endurance, determination, and grit. However, the rewards for completing any one of them will be great! You will feel an immense sense of accomplishment and pride. Also, you will hopefully have started a new chapter in your walking adventures and will then go on to explore more of the country, and perhaps push yourself further!